I was lucky enough to be invited to participate in the design competition of Albuquerque's first
#CreativeJam
. Almost 200 people filled the
Harwood Art Center
and enjoyed food, drink and creative presentations by some of New Mexico's top creative professionals. 
I had to pick a teammate and after little consideration I decided to reach out to Nick Tauro. Nick is not only a local photographer, but he is also the Creative Director & Copywriter for a local design agency. I was introduced to Nick last summer at a gallery by
Fraction Magazine's David Bram
. Both Nick and I were also featured in Fraction's
issue 74
. We had only met once since that introduction but I thought "whom better to partner with for a design competition?" and "what could go wrong?" so I asked, and he was down.
When we arrived at the event we were given the David Bowie quote below as the theme for the design. Below that is what we came up with after three hours, a collector's set of posters to David Bowie's eternal gig on Planet Nine.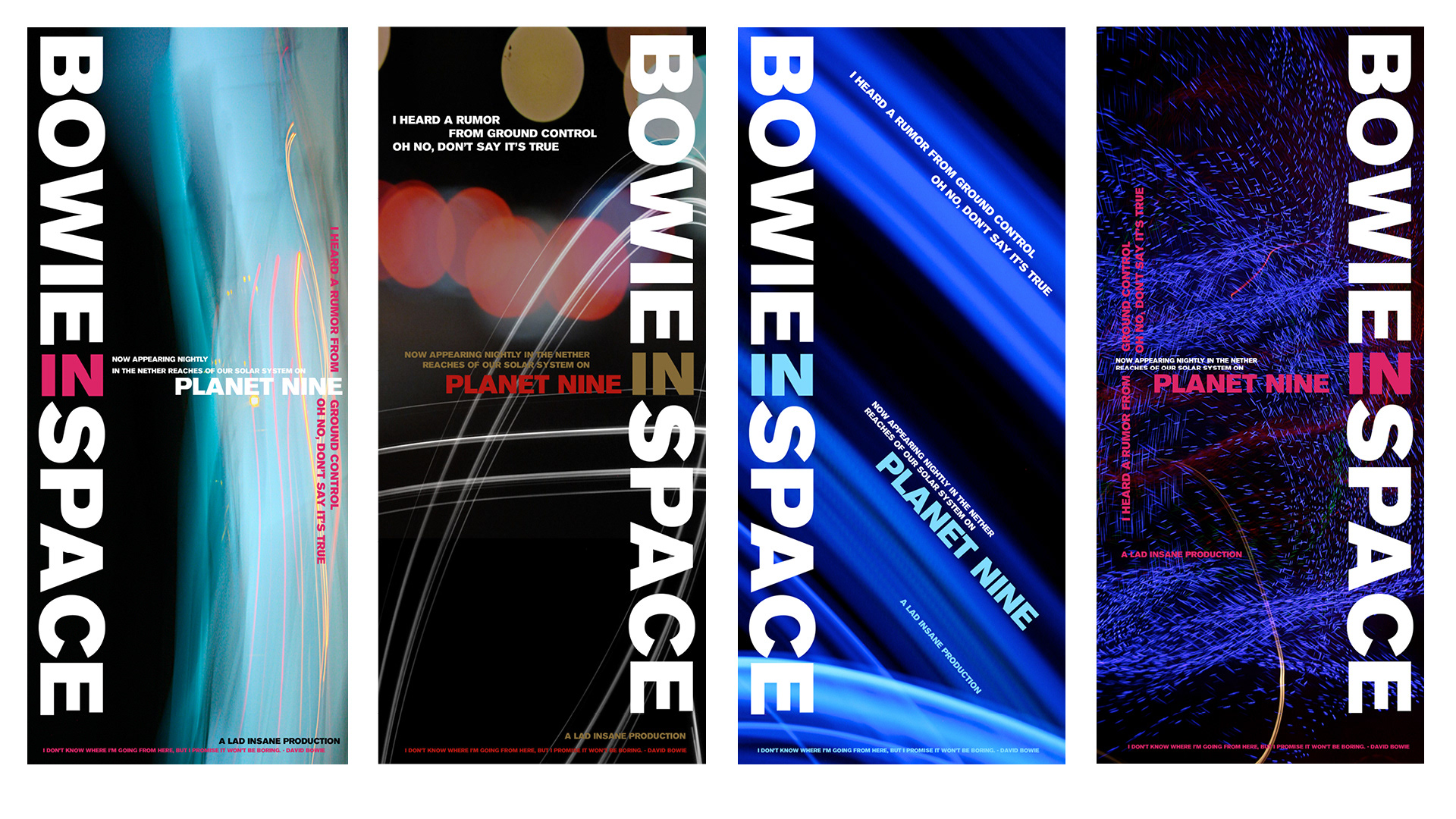 The story behind our design:
Shortly after David Bowie's death a new planet was discovered in the far stretches of our solar system. This is not a coincidence. Planet Nine, as it was being called, is not merely a planet orbiting our sun. It is also David Bowie's eternal venue. 
Instead of using very literal imagery of far away planets we used abstract light trails that represent space travel. Across the 4 posters we used constant typography changing only it's location and color pallet to play off the background image. We used the
Adobe Capture
App to pull the colors from each photo.